Get rid of unwanted body fat – without any surgery or incisions – with CoolSculpting® for men treatments at Yaletown Laser Centre in Vancouver, BC.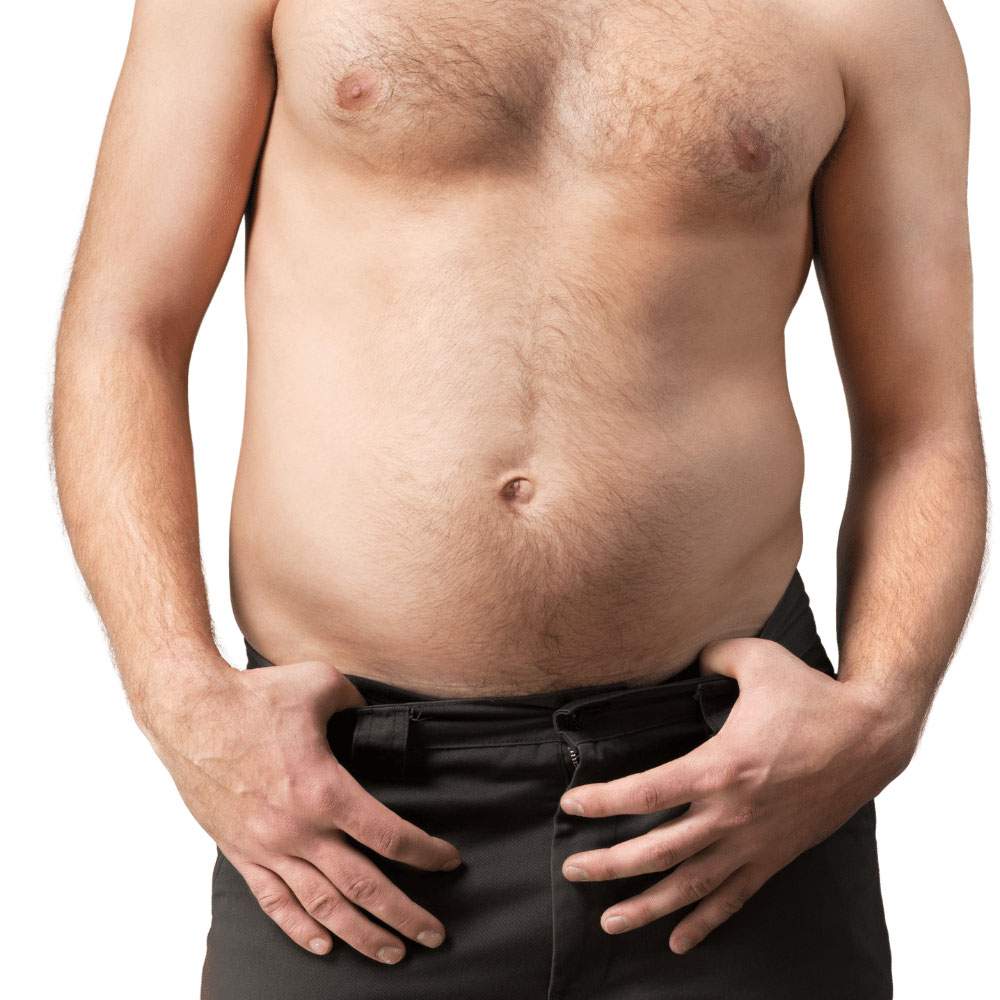 How Does CoolSculpting® For Men Work?
CoolSculpting® for men works by delivering freezing energy to the subdermal tissue, where stubborn fat cells tend to cluster. These fat cells – which may be difficult to treat via diet and exercise alone – are crystallized by CoolSculpting®'s patented energy, which causes them to break down and leak out the fat. Over time, the body's waste systems remove the damaged cells, leaving behind noticeable inch loss.
Common treatment areas include:
The abdomen
Upper arms
Thighs
Back
Underneath the chin
Body contouring for men is quickly becoming a popular treatment, with many male patients discovering the benefits of fitting more comfortably in their favorite outfits. At Yaletown Laser Centre, we use CoolSculpting® for men to help remove stubborn pockets of fat that have been resistant to diet and exercise
Am I A Good Candidate For CoolSculpting® For Men?
You're a good candidate for body contouring for men if:
You have areas of fat that won't respond to diet and exercise
You are 15 to 20 pounds away from your ideal weight
You're committed to following a healthy lifestyle
You want to fit more comfortably in your clothing
You don't want surgery
Consultations
Available Now
Take the first step. Get your questions answered and find out which treatment option is best for your personal situation by meeting with one of our knowledgeable medical staff at Yaletown Laser Centre for an in-person consultation.
Simply fill out the form on this page, and one of our experienced team members will reach out to you promptly to schedule your consultation.
How Long Does a Typical Treatment Take?
The typical CoolSculpting® treatment takes about one hour to perform, during which time you can watch shows on your phone, catch up on emails, or even take a nap. 
At Yaletown Laser Centre, we use two CoolSculpting® machines at once to speed up results (this method is commonly referred to as "DualSculpting").
What Results Will I See?*
Results are typically visible about 3 months after your CoolSculpting® treatment regimen and include noticeable inch loss. Patients often remark feeling more confident and comfortable in their clothing.
There's minimal or no downtime with your CoolSculpting® for men treatment, but we do recommend avoiding strenuous exercise for the first 24 hours after your procedure.
Take the First Step

Request A Consultation
If you would like to schedule an in-person consultation, please fill out the form on this page and one of our knowledgeable medical staff members at Yaletown Laser Centre will reach out to you promptly. You can also call our Vancouver, BC office directly to schedule 604-337-0768. Yaletown Laser Centre serves the greater Vancouver, BC area.